B&B Mery's House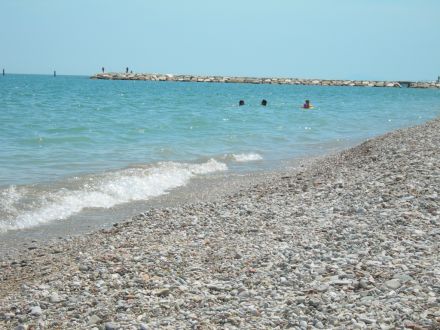 Rooms with private bath, TV, WiFi, heating and air conditioning. At 50 m from the sea and 200 meters from Lido di Fano, behind the bike path Fano-Pesaro, bus stop in front of the house.
Follow us
Senigallia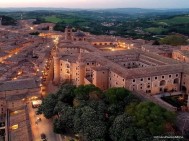 Senigallia,
always city shopping and entertainment. For your major purchases, the best shops are located in the historical center: in progress II in June and its cross nearby. If you prefer, instead, large shopping centers have two possibilities: the mall "Il Molino" near the motorway and the shopping center "Il Maestrale", in Cesano, along the Adriatic road. During the summer, many shops are also open on the seafront of Levante and the Poniente. Also in the summer, most of the shops in the old town and the sea area are open until midnight.
For your appetizers or for your relaxation Senigallia puts at disposal dozens of bars, most with outdoor spaces. Especially on the waterfront, both in summer and in winter, you can find late night many locals who will offer the most engaging music and the best DJs of the moment.
Always unforgettable, after a sunny day, the evenings on the beach organized - every night - in many beach resorts.
During your holidays in Senigallia you can practice many sports: swimming, sailing, tennis, table tennis, beach volleyball, football, athletics. We give you some tips.
If sailing is your passion, in the spring, and all summer, Club Nautico, the Navy League and the Sailing Association organize courses at all levels, from beginners to experts.
If you prefer windsurfing and kitesurfing, you can contact the Center Kite Surf Senigallia.
Beach volleyball is spoiled for choice. Each bathhouse has its own field and not a day that does not organize a tournament on the beach.
For tennis lovers, the reference points are in the area Saline and Green Living.
Really missed the international school of table tennis. It is located in Green Living, on the northern outskirts of Senigallia. You may encounter the multiple world champion Massimo Costantini that, if you ask, will teach you a few tricks of the trade!
For some years Senigallia also has a modern swimming pool, open during the summer.Is not far from the sea, is in the neighborhood Le Saline, close to the fields of athletics.
For football and cycling we recommend you to contact the amateur associations in the city. In Senigallia are active also many gyms, each with their excellence. The choice is yours, and have fun!
Events
Feast of Magnafava
May 1 to 3
Music Festival
June 21
Musical summer Teatro La Fenice
Grease
July 24 to 25 and August 14 to 15
Pinocchio
July 17 to 18 and August 21 to 22
Summer Jamboree
dal 1 al 9 agosto 2015 -
www.summerjamboree.com
St. Agostino Fair
August 21 to 30
Street market
every evening from 16.00 to 24.00
Pane Nostrum
September 17 to 20

Print the page