B&B Mery's House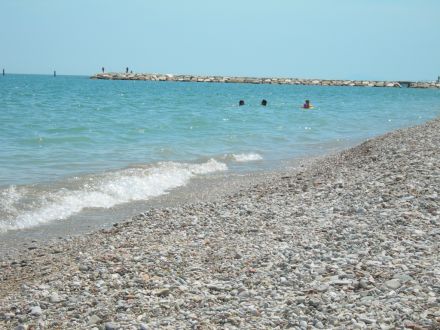 Rooms with private bath, TV, WiFi, heating and air conditioning. At 50 m from the sea and 200 meters from Lido di Fano, behind the bike path Fano-Pesaro, bus stop in front of the house.
Follow us
Gradara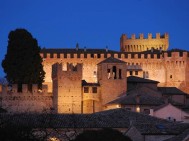 Village located in the hinterland of the Riviera Marche-Romagna; not far from the sea and with a beautiful, hilly landscape that is the backdrop and is known for its historic Rocca Malatesta and his fortified village that is one of the best preserved medieval architecture of Italy.
The
Gradara castle
is protected by two city walls, the outermost of which extends for almost 800 meters, making the imposing structure. Particularly striking is the view of the Rock and the underlying historical village. The Rocca would have been the background (according to certain historical hypotheses) to the tragic love between Paolo and Francesca, his brother's wife Gianciotto, sung by Dante's Divine Comedy.
Events
Solsfizio the castle
every Wednesday from June
Loves, betrayals and poisons
July 9
Journey through the secrets and mysteries that surround the castle of Paolo and Francesca
Castle siege
July 16 to 18
Guided tours of the castle months July and August
For information and reservations:
Pro Loco Gradara
Tel. 0541964115 to 0541823036 -
www.gradara.org

Print the page